MH Lite! as low as $180/month!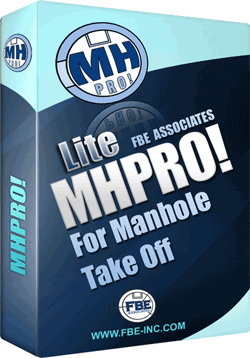 MH Lite is a scaled down version of MH Pro! for basic round manholes. This version is ideal for the precaster that needs limited changes and who primarily does round structures.
MH Lite includes the functionality to create full take-offs, automatically stack structures, and generate detailed shop, Submittal, and BOM reports. We may call it the Lite version but it includes all the functionality of the core MH Pro! features to get your standard round jobs done fast and accurately!
MH Lite costs less than MH Pro! because the base service provides limited customization and doesn't fully include all the elements that are included in the full version.
Standard box sizes can be added for an incremental cost per box size, giving you basic box capability.
A detailed description of pricing is available at MH Lite Pricing.